If you run an online shop, you may be interested in increasing your sales and profits. One of the most efficient ways to increase order value and boost customer satisfaction is through upsell for WooCommerce. With the right woocommerce cart upsell technique, you can suggest an item or set of items that will make the buyer even happier. You may improve your upselling results by using different approaches.After reading this article, you can easily choose the best upsell plugin for woocommerce.
You are going to learn how to increase sales with upselling by knowing:
Best strategies for WooCommerce upsells

Best WooCommerce upsell plugins

WooCommerce upsell plugin tips and techniques
Best WooCommerce Upsell Plugin Strategies
There are several effective ways to implement upselling in WooCommerce. Here are different strategies you can utilize to boost your sales and revenue:
Related Products Upsell

: Promote complementary products on product pages and checkouts.

Bundled Offers

: Bundle products at discounted prices, incentivizing customers to buy more.

Tiered Pricing

: Offer varying product pricing tiers with additional features for customers to choose the best value.

Cross-Sell

: Recommend complementary products for customers' chosen items, either on the product page or checkout.

Product Add-ons

: Offer customers additional features, enhancements, warranties, engraving, or gift wrapping options.

Quantity Discounts

: Offer volume-based discounts to encourage more purchases.

Loyalty Programs

: Loyalty programs reward customers with points for purchases, discounts, and exclusive perks.

Limited-Time Offers

: Offer time-limited upsell promotions or exclusive deals to incentivize quick decisions and maximize benefits.

One-Click Upsells

: One-click upsell functionality offers customers irresistible offers after initial purchase, increasing likelihood of successful upsell.

Personalized Recommendations

: Utilize customer data for personalized upsell recommendations.
By employing these various upselling strategies in your WooCommerce store, you can effectively increase the average order value and enhance customer satisfaction. Remember to choose the approaches that align with your products, target audience, and business objectives for optimal results.
Five best WooCommerce upsell  plugins
A free/premium WooCommerce upsell plugin will help maximize customer lifetime value. Because on average, it takes 3.1 years to break even for a new customer due to purchase and delivery costs. 
In this part, we will introduce the five best WooCommerce upsell plugins, which will help you reach customers by 10-30%.  Existing customers (especially your best customers) play a big role in this game.
It is interesting to know that upselling is 20 times more effective than cross-selling.
Perfect For: [One-Click Upsells, Related Products Upsell Woocommerce]
Right after the checkout page passed, this plugin appears. After adding cart detail, it will show an upsell product in the best way which increases sales with just 1 click. 
This plugin allows you to upsell exciting offers with just one click to your customers. Then, if the customer rejects your offer, you can give him another offer that better suits your customer's requirements. So with this plugin, you can make as many as you want. 
Here are the Features: 
Make unlimited funnel

Track every single funnel

Independent Global Funnel

Exclusive Offer Feature (shown based on email order)

Shortcodes to Build Useful Offer Page Elements

Ability to Simplify The Buying Process

Upsell with just 1 click

Multiple Payment Gateways

Available in 9 languages: Dutch, English (US), German, Japanese, Spanish (Colombia), Spanish (Mexico), Spanish (Spain), and Spanish (Venezuela)
Pricing:
1 Site Plan: $69.00/year
5 Site Plan: $199.00/year
10 Site Plan: $439.00/year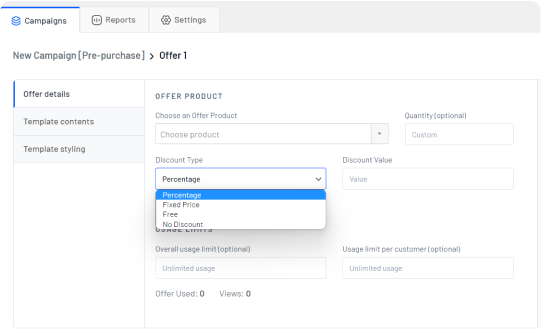 Perfect For: [Product Add-ons, Bundled Offers]
Every WooCommerce store always looks for their existing customers to purchase more and keep coming back. With the help of the checkout upsell and order bump for WooCommerce, you can create unlimited order bumps to display the upsell products in your online store at the checkout page in a single click.
The plugin helps you increase sales and average order value with tailor-made offers without affecting the checkout process.
Here are the main features:
Create percentage or fixed value discounts for upsell products
Schedule and display your order bump offers
Personalize and powerful targeting rules based on product, category, cart subtotal, and more.
Upsell your products at various locations on the checkout page
Prioritize your upsell offers from the campaign
Customize your upsell offer with enticing content and description
Real-time data and analytics to track the upsell campaign
Offer Usage limits offer used, and views option.
Pricing:
SINGLE SITE: $59.00/year
5 SITES: $99.00/year
25 SITES: $199.00/year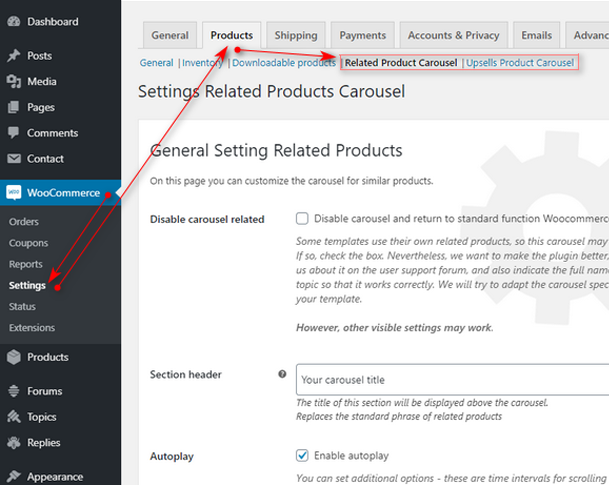 Perfect For: [Related Products Upsell Woocommerce, Personalized Recommendations]
With the help of this woocommerce one click upsell plugin, you can show related products to your customer. Remember that related product means "any product similar to the main one or in addition to that." So you have two choices, making a related product carousel or upselling a product carousel.
Here are the Features: 
Make the carousel personalized (change the direction, color, next/ previous arrow, set time interval, carousel transition animation)

Make Limitless related product box

Fast loading

Change upsell/ related product tagline

enable or disable autoplay

Responsive for mobile 
Perfect For: [Related Products Upsell WooCommerce, Cross-Sell, Personalized Recommendations]
Although you can upsell/ cross-sell in your WooCommerce store without using any WooCommerce upsell plugin, it will make your product page disorganized. However, you will service from these disharmonies by adding a WooCommerce product slider plugin in your store. You can divide your product into unlimited categories. 
Here are the Features: 
Customized carousel 

Dynamic slider title

Shortcode Generator (able to use your design code)

Control interval of slider

Advanced typography settings

More than one slider on a different page

Change upsell tagline dynamically 

Special add-to-cart and product detail setting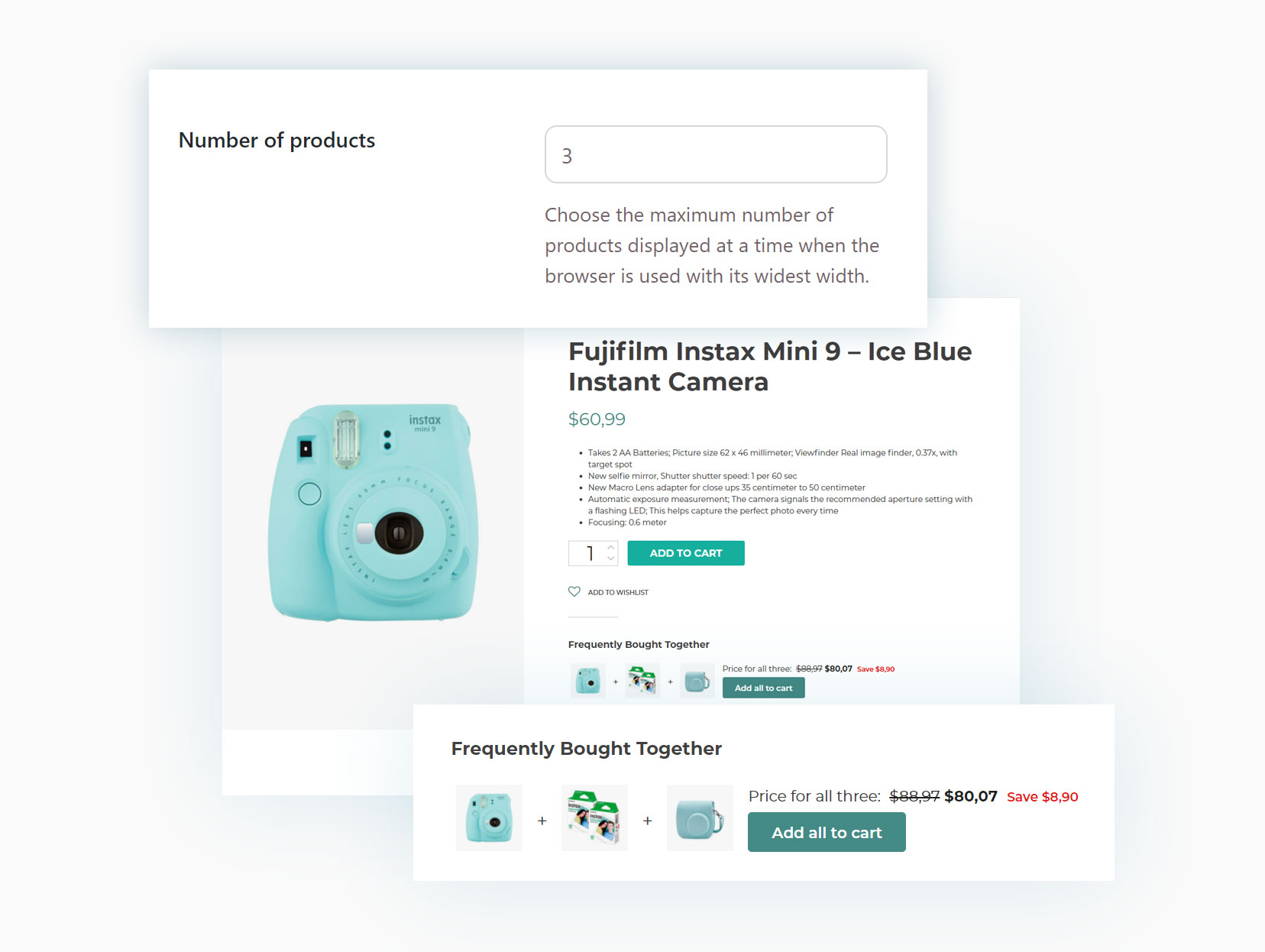 Perfect For: [Bundled Offers]
With woocommerce checkout upsell, anything that makes the customer rethink what they are purchasing. So when you show them what other people frequently bought with that product, it will help people to decide better.
YITH uses the advantage of social proof to increase your sales. That's how it helps to increase AOV. Suggesting what other customers have bought and are satisfied with will increase revenue by 12%.
Here are the Features: 
Change upsell tagline

Select the recommended products for a targeted upselling strategy

Decide the number of the product you want to display

Customize the size of the product image

Choose the upselling box position (above product tab, use shortcode, above product meta, and …)

Define discount (highlight discount)

Add additional text above the products list
Pricing: € 69,99/year
Final Comparison
Here is the comparison table to let you decide better.
WooCommerce upsell plugin tips and techniques
Be honest 
Customers are clever; if they feel you are just looking for the extra money, they will notice. Instead of making an upsell with lots of profits for you, help your customer solve their problems and needs.
 For example, you want to upsell a premium conversion rate plugin. Your client needs to buy a premium conversion rate plugin with a one-monthly membership fee. They do not subscribe for a couple of months because they want to test you first.
So you can upsell them a three months membership with only 30% more cost, which is more tempting than one month. You should honestly explain to your customers that your offer (your upsell product) is worth spending more on. 
    2. Exhibit the value
By value, I mean something that shows the superiority of the upsell. Give your regular customers some extra value from time to time. Introduce them to products they have not tried before to encourage future purchases. Showing and educating is more profitable for you when your customers don't know what they exactly need. 
Remind customers how a certain product will bring them more value. Use anecdotal evidence or customer's history for better work. It's better to put them below the fold of your site.
   3. Reward your loyal customers
This is a tip that can bring a 10 to 30% revenue. They'll purchase from you with just a simple reward for your loyal customers. But it is not always about free shipping or huge discounts. You can show them your care and attention by suggesting related products according to their wishlist.
You don't need to force and convince them of your upsell woocommerce efforts; all you need to do is show that these products with these items are available. 
   4. Get proper feedback
To ensure you are selling to the right customers, you need to collect feedback from them. Talk to them and ask: "are you happy with our product?". Then, after the final purchase of your primary product, make sure to take proper feedback from them to motivate them to make repeat purchases in the future.
Here are some best ways to collect feedback:
Use Instagram Stories to collect feedback

Use the feedback box on the product page

Be active in social media, send direct messages, answer the comments, and…

Use request pop-up when a product is purchased

Send an email

Send the link to the survey via SMS
We have been talking about how to upsell Woocommerce clearly in the" what is upselling" article. So check this article, too, if you want to have a flawless upsell. 
Conclusion
Several WooCommerce merchants use upsell woocommerce plugins and tactics to produce excellent product suggestions on their WooCommerce stores, and you should as well.
You've learnt about a few upselling tactics and their advantages in this post. It also included information on the five WooCommerce Upsell plugins that can assist you in implementing these tactics. Finally, it is up to you to explore and choose which plugin works best for your products.